There are many great resources and innovative projects that highlight the relationship between AIDS 2.0 and Web 2.0 — and I've listed a sampling of what's available here. Many of these strive to narrow the gay generation gap in meaningful ways by initiating conversations about the social and health-related challenges facing gay men, as well as by producing cultural memory of the AIDS epidemic as an ongoing phenomenon. Make AIDS history and join the conversation.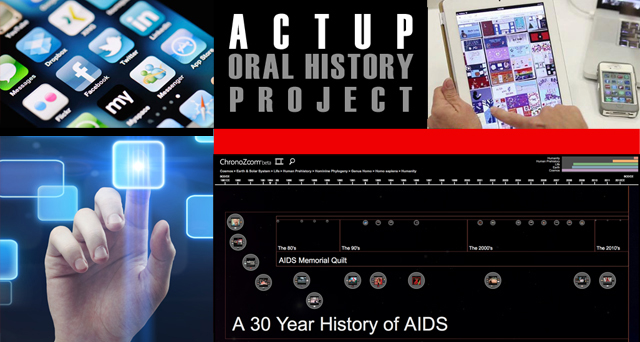 Getting Started

Awesome and Innovative Projects
Gay Related Projects
Archiving the Past
Archiving the Present
The Blogosphere
Facebook: Several important documentaries were released in 2011 to mark the occasion of the 30th anniversary of the AIDS crisis, and some viewers first learned about these films via Facebook. Upcoming films are also being introduced via this social networking site.
Pinterest: A new way of sharing interests with online pinboards. While this is a relatively new service (whose potential is still unclear at the present moment), here are two examples focusing on HIV/AIDS:
Twitter